Councilwoman Jen Giattino: "Coronavirus Information"
Official release: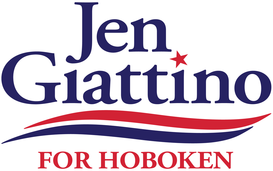 Dear friends and neighbors,
The number of cases in Hoboken:
We now have 56 cases. Please keep in mind, fortunately, most of these folks have recovered or are recovering.
What can you do to help:
All Saints Blood Drive April 2nd and 3rd
What I can do to help:
Please just ask. I have lots of folks reaching out wanting to volunteer in many ways. This is a first for all of us.
ACME:
Acme has made each aisle oneway. Making it easy to social distance!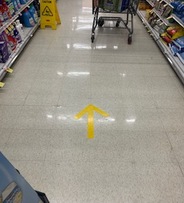 Helpful Numbers and Website:
COVID-19 hotline is 201-420-5620
Seniors requesting assistance is 201-420-5625
If you or anyone you need is experiencing food insecurities call 551-285-6555 for confidential support
New Jersey programs and information, please call 2-1-1. If this matter is related to business matters, please visit

cv.business.nj.gov.
Distribution for free and reduced lunches for students

click here
I am periodically updating my FB page with information.
We are a tightknit, strong community. We all need to do whatever we can to support our local businesses and restaurants. Order in if possible. Buy gift cards. If you are now working from home and can, continue using local services responsibly. If you don't need the services but can continue to pay them this could be the difference in their economic survival, so please consider doing what you can.
As always please reach out with any questions, ideas, thoughts.
If you need something or have a concern just reach out. I am most responsive by text but email and calling work as well.