Councilwoman Tiffanie Fisher states the case on her performance for re-election
Official release:



Dear Friends and Neighbors,
This is it! Polls open 24 hours from now! Thank you for all of your support over these past two months! But to make it all worth it, you now have to go out and vote!!!!! I keep hearing "you've got this" but the only way I win is if you show up to vote.
Why is this such an important local election for Hoboken? Because the people you elect tomorrow will be making decisions on your behalf that will have a longstanding impact on our community and your quality of life. One vote for Council, three for Board of Ed.
Most of us in Hoboken share common ground and purpose and I think on the few issues my opponent has spoken publicly on, we have more similarities than not – both of us want a public waterfront and can vote on Monarch, both think pedestrian safety is a critical issue, and both want to stop displacement of Hoboken residents. But where I differ from my opponent and what I hope you consider as you VOTE TOMORROW is whether you want someone…
with

a strong track record of delivering results for 2nd Ward residents on every important issue the city faces,

or not.
who has

led the waterfront advocacy for the 2nd Ward for eight years,

or someone who says she hasn't advocated for the waterfront since she was a teenager.
who

uses her twenty plus year career in real estate and finance to inform her fights against irresponsible development and make sure all development must work for Hoboken

,

or someone who doesn't have this experience and also takes endorsements and money from big development, special interest groups who want development that works for them.
who has brought three new parks to Hoboken (NW, SW and pop-up), has been advocating tirelessly for open space at the Monarch and Union Dry Dock sites, and who has pushed to ensure the new RBD Harborside Park works for 2nd Ward neighbors

, or someone who has not been active in most of these until this campaign and puts out a plan for a park on the Monarch site that is not tenable and may actually kill the settlement agreement if proposed.
who is

a unifying voice and works with everyone to get things done for Hoboken evidenced by voting at least 8-1, 87% of the time on the Council

, or someone who preaches petty politics yet has already stated she is prepared to fight with her council colleagues.
who always adheres to Hoboken's pay-to-pay limits

, or someone who took money above those limits from NYC unions.
who

understands the seriousness of Eminent Domain and that it takes a year to complete

, or someone who either doesn't understand or does and is just pushing a narrative for political expediency when she says a vote taken a few weeks earlier on UDD could have mattered (it couldn't).
who

is an independent voice who always has and will put Hoboken first

, or someone who will be tethered to a career politician.
And interestingly, relating to the HOP which my opponent has made an anchor in her platform, I will give my opponent credit behind my advocacy for more HOP service. As her councilperson, I actually took her input and advocated to make the HOP free, added service during the holidays and increased funding in the municipal budget this year to upgrade our buses to clean energy and expand service. My opponent says I don't listen, but I do.
We've accomplished so much together over the past four years. I hope when you vote on Tuesday, you will
VOTE
1C
to have me as your representative for the 2nd Ward again, so together we can finish what we started and tackle all that lies ahead for our Hoboken including completing our waterfront and ensuring we grow responsibly to protect our quality of life.

Only you can decide who you think has the demonstrated track record and commitment to be the best advocate for you and our community. Please make sure you vote. And when you do, I hope you will VOTE 1C so I can keep engaging with, informing and advocating for you.
And speaking of informing… if you are still on the fence for some reason, and you have gotten this far in the email and like receiving these emails from me, then you need to vote to keep me representing you so I can keep sending them!
Thank you for all your support,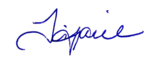 Hoboken City Council, 2nd Ward
Engage
.
Inform
.
Advocate
.