Councilwoman Tiffanie Fisher: "My Debate with An Empty Podium"
Official release:
Dear friends and neighbors –
Yesterday my opponent was a no-show for the 2nd Ward Candidate debate.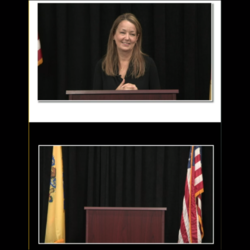 What should have been an opportunity for you to hear from both candidates, their stance on important issues turned into an opportunity for me to address nineteen questions by longstanding Hoboken political reporter Al Sullivan on topics important to 2nd Ward and Hoboken residents.
I am including the entire "debate" (broken into 1st half and 2ndhalf) as well as links to each individual topic (below). I hope you watch all or part as I believe it will give you a sense of what I stand for and how I am always focused on putting you and Hoboken first.
We covered a LOT of ground, I had a lot to say (shock!) and a few too many "um's", but I am thankful to the Hudson Media Group and Al Sullivan for the opportunity to discuss so many issues that are affecting Hoboken.
The list was long and broad and includes the following topics, in the order they were asked. You can click on any to take you directly to the video (each about 2-4min in length):
Opening Statement
,
Over Development
,
"What is a Reformer"
,
Jobs vs Affordable Housing
,
Monarch
,
Hoboken's Pay to Play
,
2nd Ward Issues
,
Transportation
,
Politics/New Alliances
,
Water Main Breaks/Infrastructure
,
Union Dry Dock
,

Special Improvement

District

,
Parking
,
Building Trust
,
Honest Elections
,
Vision for Weehawken Cove
,
Residential Parking Permit
,
EBikes/EScooters
,
Keeping Taxes Stable
,
Closing Statement
.
I have also listed each question below (verbatim, after my signature), including links and the minute markers for each, so you can scroll to the topics that are most interesting to you.
I hope you will take away from this that being your representative on the City Council requires a lot of focus and effort on many issues, small to big, simple to complex. It is a job I take seriously and one I really love to do for you.

Please help me get out the word about this important election and forward to anyone you think may be interested in watching. And feel free to email me at hoboken2nd@gmail.com or call me at 201/208-1674 to discuss this or anything else that is important to you. Reminder to visit
MY WEBSITE
where you can find the
DONATION
link to help with my re-election campaign and even read about the work I did
FIGHTING AGAINST THE MONARCH PROJECT
that started in 2011, before I was on City Council.
I have always been in the fight for our waterfront, and always will be. If you still have any questions that you want me to answer that will help you get to yes, if you are not there already, please just let me know.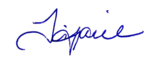 Hoboken City Council, 2nd Ward
Engage
.
Inform
.
Advocate
.