Councilwoman Tiffanie Fisher: 'January 2020 in Hoboken'
Official release:
Dear friends and neighbors,
My apologies that it has been a while since I provided an update on Hoboken happenings. Like many, I battled a prolonged flu over the holidays and then shortly after have been in Rochester helping my mom through a lengthy hospital stay (just out yesterday and expected to fully recover). Please know that I have been working hard to still respond to your emails and questions (although have a few more to go) and have been working with my colleagues on many of the issues that our Hoboken is currently facing.
The list is long and the issues are pretty big… As they say "if it's not one thing its another…" I am not going to be able to hit all of them here, but let's get started…
Municipal Budget Deficit

– a decade of zero tax increases, rising costs, increased debt and not enough expansion of sustainable revenues…
Repricing Parking – one of Hoboken's most valuable assets – in 2020
Hoboken Railyards (LCOR) Project – up for vote again, this time all commercial
eScooters and other Micromobility
2020 Council Leadership and committees
Peter Cunningham – losing of a sage, end of an era
A DECADE OF ZERO TAX INCREASES IN A RISING COST ENVIRONMENT HAS CAUGHT UP WITH US
We have heard from the administration that the City is facing a significant operating deficit going into the City's 2020 municipal budget. Current estimates are $7M+ but I expect the number will grow given our recent reliance on using surplus to fund operations. It's not pretty. By order of magnitude our total budget is about $117M and our tax levy (the portion of the budget that taxpayers are responsible for funding) is $55M. As the City Council learns more, I will provide much more information including the specific causes and what the implications will be to our community.
What we've been told so far is that the bulk of the deficit is driven by increased cost of labor – mainly multi-year increases and under-budgeted amounts relating to union contracts as well as increased healthcare and pension costs (some of latter being outside of the city's control). These increases were apparently magnified by lower than expected revenues from various sources including our municipal courts.
I have re-reviewed the annual budgets and financials for the years since 2015 and it is clear that labor related costs – which represent approx. 75% (give or take) of our total municipal costs – rose at over 3% annually – which is difficult to sustain with no meaningful increases on the revenue side (including taxes).
Filling any size budget gap can come from a variety of sources including reducing operating costs, layoffs, increasing revenues and increasing taxes. The city is considering all of the above.
To give you an order of magnitude the following are some bookend/ extreme scenarios:
If the city were only to lay off employees to fully address the shortfall: as noted by the Business Administrator during recent City Council meetings, this would be approximately 80+ people. And according to conversations I have had with the administration, anything beyond 20-25 would negatively impact the provision of city services to Hoboken residents.
If the city were only to increase taxes to fully address the shortfall: this would be a municipal tax increase of 13%+ (all else being equal would translate to a 4%+ overall tax increase). Take heed that due to state laws, the city cannot increase your taxes this much – according to the administration 12% is the max allowed.
How was this not expected / planned for? That is the question we will be working to understand better and will revert back when we know more. I have chaired the Revenue, Finance and Infrastructure subcommittee for the past four years and will be co-Chair with Councilwoman Jabbour this year. I have repeatedly asked that the administrations to provide five year projections each year to no avail. After last year's scrutiny over the budget and tax increase I would not have been surprised to see another increase this year, but a gap of this magnitude was not expected at all.
More to come…
REPRICING PARKING – ONE OF HOBOKEN'S MOST VALUABLE ASSETS – IN 2020
I will be chairing the Parking and Transportation subcommittee this year. I wanted to take this on given our community's concerns about pedestrian safety, need for alternative modes of transportation other than cars, and want for parking to work better for our residents and businesses. And I am ready to roll up my sleeves and work with all of you, the administration and my fellow councilmembers on these topics and more.
One of the most controversial topics is increasing the pricing for parking in Hoboken.
This has been a long talked about policy change to better price parking, a scarce resource, in Hoboken, but there is no easy path on this topic given the many disparate views across our community:
too few spots for the number of permits that are issued
, too many cars for our streets,
residents should/shouldn't park free
, the resident permit should/shouldn't cost more,
visitors should pay more/less
, residents and employees shouldn't take up valuable street spaces instead of customers,
not enough business permits
, make those with garages not able to have resident permit,
[don't] build more municipal garages
, remove the need for resident vehicle registration requirement and
all that makes us crazy with temporary permits…
I am supportive of an increase
given the significant demand for parking, the ongoing operational and capital needs of the City, the interest of our residents to see our businesses thrive and the fact that we are basically at capacity on our streets.
Increasing the Resident Parking Permit Fee To $1 Per Week
At the City Council meeting on 1/15 I introduced, and the Council voted 6-2 in favor of, an ordinance to increase the residential parking permit fee. This will be voted on second reading at the next City Council meeting on 2/4. The changes proposed are as follows:
1st car:

increase from $.29/wk to $1/wk or $15/yr to $52/yr (~12,000 current permits)
2nd car:

increase from $.58/wk to $2/wk or $30/yr to $104/yr (~1,600 current permits)
3rd car:

increase from $1.64/wk to $4/wk or $90/yr to $208/yr (~300 current permits)
Do I think these will have a significant effect on reducing the number of permits issued? No. But maybe for a few. Others in the administration and on the Council have recommended higher increases that I personally was not comfortable with. At $1 per week, this is still significantly lower than all other alternatives in Hoboken which range between approximately $35 per week and $75 per week in area garages.
Parking Meter Increases to be Proposed on 2/4
But Much Less Than Those Proposed and Repealed Last Year
If you recall, just over a year ago, the administration proposed increases in meter rates that I voted against because I personally felt they were too much, too fast –in our business areas alone these were from $1/hr to almost $4/hr which many businesses felt kept customers away. A few months later, just after the new pricing went into effect and residents also claimed that their visitors and family were staying away, the week the 2019 budget was introduced, we had a kerfuffle between the Mayor and the Council and ultimately the City Council voted for what was the better of the two proposals to fully repeal the increases. I won't go into the details here again, but if you are interested you can read
the email I sent at the time
describing what happened.
In a nutshell, I stated that I support increased meter rates in our business districts to help drive turnover of cars to support our businesses. But what the administration proposed last year increasing from the current $1/hr to almost $4/hr was too drastic. We will be meeting with members of the Chamber of Commerce and the Special Improvement District this week to get input from our businesses on the increases. I welcome input from you as well. The goal is to strike a balance that would incentivize turnover of parking spaces while still not making it too expensive that people will stop visiting Hoboken. An increase to say $2/hr in our business districts only while leaving the remainder of the city at $1/hr is more in the range of what I would support.
Also – just a clarification for those who may not be aware, if you have a resident parking permit, you can park for free in all of the metered visitor parking areas city wide with white sign with the green letters. Basically all except our business districts. I happened to see on social media several people who thought they could not park on the visitor side of the street.
Parking Utility – Some Facts to Fix Some Misinformation:
The Hoboken Parking Utility is a division of the City of Hoboken.

It has about 100 FT & PT (give or take) employees with a broad range of functions including, but not limited to, parking enforcement officers, transportation planners, accounting clerks and HOP bus drivers; its total salary and wages is $4.7M which has been fairly consistent over the past 5 years.

In 2019, ~87% of HPU's budgeted $17.8M revenues were generated from parking related sources: Garage/Lot income, all parking permits, and meter income. This amount / % has been fairly stable over the past five years with declines in 2018.

Out of this, $3.2M is considered surplus (over and above all other HPU expenses) and is contributed to the City's operating budget as an offset to the municipal tax levy. Historically this has been $4M+ but was reduced last year. Without this contribution to the city's budget, municipal taxes would be 6-8% higher.
LCOR / NJ TRANSIT / RAILYARDS PROJECT
UP FOR VOTE AGAIN, THIS TIME ALL COMMERCIAL
At the end of last year we saw a series of stops and starts on the Hoboken Railyards project. As
I emailed to you at the time
there was a rush to approve a version of the project that was 100% politically driven but thankfully there were not enough votes for the project as presented to move forward. Since then, discussions have been resuscitated and are now more constructive involving the administration, the developer (LCOR), NJ Transit (property owner) and the Council Subcommittee (chaired by Council President Giattino and includes myself and Councilmembers Ramos and DeFusco).
For those who have written to say that they want more affordable housing and were disappointed to see we removed the residential component (and thus the affordable housing component), let me just say that I am fully supportive of building more residential and affordable housing in Hoboken. But not in the one place that we have the single best chance to attract commercial tenants. We need to look at Hoboken holistically and commercial development cannot happen just anywhere, like residential development can so we need to preserve those locations as much as possible.
This plan to me is significantly improved vs. the previous plans but there are probably a few more tweaks that need to happen before our vote on first reading on 2/4. I welcome any feedback and thoughts that you may have.
Also – for those who believe that this site should not be developed, that is not a reasonable assumption. The statewide political dynamics and the constitutional rights that property owners have to develop are such that this site will be developed. So we should try to make it work as best as possible for Hoboken.
Finally – you will hear political rhetoric about who is responsible for this project. The mayor says it is the City Council's responsibility as the Redevelopment Agency and the Council says it is the mayor's/administration's given only he/they can direct internal (Department of Community Development) and external (lawyers, consultants etc.) resources to create all of the necessary documents. The reality it is it both. And what Council President Giattino did over the past two months is bring all parties into the discussion to work together. It is the only way we are going to get the best outcome for Hoboken and I applaud her for this. #MoreVoices.
WEEHAWKEN COVE BOATS – NEXT CHAPTER
The good news is that we do not see any more boats being abandoned in the Cove. The consensus is that the majority, if not all, were moved from the now vacant Lincoln Harbor Marina in Weehawken. I have met and spoken with a few informed neighbors about a way forward to clear the cove of the boats including possible legal remedies and reposition the cove for recreational and education uses. The discussions are nascent but I am committed to progressing this issue with the administration and now with the help of members of our community. There will be plenty of time and need for input from all of you, but for now we are in the gathering information phase with people who have related experience. More to come on this as well…
ESCOOTERS AND OTHER MICROMOBILITY
As you know, I have been the biggest Council voice relating to eScooters and championed all safety and economic improvements that were made to our pilot program. I was happy to see the pilot come to an end, but also said that I would support investigating whether there was a way to have a successful program that could provide the additional mobility that many Hoboken residents enjoyed, but also did more to ensure the safety of residents and visitors including better enforcement, corralled parking, and no-ride zones (including sidewalks) via geofencing, to name a few. The City sent out an RFI – request for information – to eScooter and micromobility companies to get more information and to set up meetings with these companies so we could discuss the unique needs of Hoboken.
For those who hate eScooters, please know this is not to say that the program is coming back. I won't support any program that doesn't address your safety concerns.
For those want to see escooters come back, we are working to see if we can have a successful program. I welcome any input from both groups on what we can do to have a better program.
Regarding other micro mobility options like our bike share and car share programs, discussions have begun with various providers. More to come…
2020 CITY COUNCIL LEADERSHIP
For the fourth time in five years, 6th Ward Councilwoman Jen Giattino was elected by a vote of 9-0 to be City Council President. Everyone knows I am a huge fan of hers, but specifically she has been a great leader for the City Council with the ability to work well with the administration and Council members to gain consensus on important issues. Councilwoman Vanessa Falco was similarly elected unanimously to be Vice President, making history as the first African American council member serving in council leadership.
Councilman Jim Doyle was appointed as the Council representative to the Planning Board (I served in this role last year). He will also serve on the Hospital Board taking over from Peter Cunningham. Council President Jen Giattino serves on the Arts Council. I will serve on the Hoboken Business Alliance board which is the board for our new Special Improvement District.
Work mainly gets done in subcommittees of the City Council. These change annually. These are the makeup of this year's subcommittees, with those committees I am on/chair listed first.
Parking and Transportation:

I will Chair (1st time on this committee), Giattino, Jabbour and Russo

Community Development North:

I will Chair (taking over from Cunningham, have been on this for 4 yrs), Giattino, Ramos and Cohen

Revenue Finance and Infrastructure:

Jabbour and I will Co-Chair (I chaired for 4 years), Cohen and Giattino

Hoboken Railyards:

Giattino will chair, Fisher, DeFusco and Ramos

Community Development South:

DeFusco to chair, Doyle, Ramos, Russo (this includes DPW/Monarch)

Public Safety:

Russo to Chair, Cohen, Doyle and Giattino

Zoning:

DeFusco to Chair, Doyle, Cohen and Giattino

Affordable Housing:

Falco to Chair, Ramos, Russo and Giattino

Health and Human Services / Youth and Children's Affairs:

Ramos to Chair, Falco, Jabbour and Giattino

Environmental Services:

Doyle to Chair, Cohen, Jabbour and Giattino
PETER CUNNINGHAM – LOSING A SAGE, END OF AN ERA
For those not aware, Councilman Peter Cunningham ended his three term, twelve year career representing Hoboken and our 5th Ward on December 31st. At the Council meeting on the 15th they paid tribute to his service and I was sorry to have missed it. Personally, Peter has been an ally and an invaluable resource to me as I navigated my first term as a Councilmember. I call him a sage because he always was able to see things clearly through the "what is good for Hoboken" looking glass and provide wisdom on complex issues. During his tenure Peter led the reform efforts of our local government from a history of corruption (two recent mayors going to jail for embezzlement and bribery) and irresponsible spending to one of transparency and stability and more. Hoboken is better because of Peter and he will be missed. Thankfully he still remains a willing and important resource. Please let Peter know how thankful you are for his efforts. His email is
cunninghamforhoboken@gmail.com
.

Tonight is Mayor Bhalla's state of the city address at 7pm. If you do not already have tickets to attend in person, it is sold out, you can watch live (or after the fact) on
Facebook
and on
Twitter
. I reached out to the Mayor last night to let him know I will not be able to attend as I am in Rochester helping my parents with my mom's transition home, otherwise I would have been there. He was very understanding and wished her well.
There are many, many more topics to address that I will provide updates on over the next days/weeks including, to name a few, public safety concerns, pedestrian safety on 15th Street, the status of the Hoboken Hospital sale, and the many ways you can support those that need most in our community. As I said at the onset, there is a lot going on. As always, please forward to anyone you think may be interested in receiving this. Feel free to email me at hoboken2nd@gmail.com or call me at 201-208-1674 to discuss what youhave read or anything else that is important to you.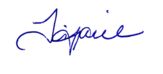 Hoboken City Council, 2nd Ward
Engage
.
Inform
.
Advocate
.