Councilwoman Tiffanie Fisher: 'Improving Hoboken's budget'
Official release:




Dear friends and neighbors:
The City Council held its Public Hearing for the Budget Amendment that was proposed by the Council at the last meeting on May 1st where it was approved 8-1 ("Council Amended Budget").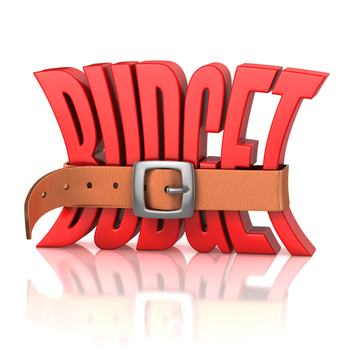 In this amendment to one originally introduced by the mayor, the Council found ways to reduce the tax rate from the 2.8% that had been proposed to 1.3%. In this rising cost environment, we felt it important for the City of Hoboken's administration to show to the taxpayers of Hoboken that it can and will "do more with less" while sustaining municipal services, supporting wage increases for our lowest-paid employees, cutting administrative costs and above average salary increases and supporting our seniors and public safety teams. The amendments we passed include:
$315,000 reduction in overhead, excess budgeted amounts and unfilled positions

$295,000 reduction in environmental services driven mainly by lower contract costs for trash removal and use of trust accounts to offset snowplowing.

$125,000 reduction in budgeted legal costs

$75,000 reduction by delaying new police motorcycles

$28,000 reductions in other areas

$98,000 increase for fire salary and wages and supporting our seniors
Also included in the Council Amended Budget are the following additions:
A new ADA accessible medical van for our Seniors. The conditions of the existing vans, which are not ADA accessible, can only be described as deplorable and unsafe.

A new HOP to support the much-needed expansion of the HOP service.
You may not be aware, but a portion of the surplus generated by the Hoboken Parking Utility contributes to the general budget. It had been reduced from $4.5M in 2018 to $3.2 M in the original version of the 2019 budget and in the Council Amended Budget we recommended increasing this back up slightly by $96K. To help fund this increase, we asked the HPU to also tighten their belts by requesting approximately 1.2% in expense reduction across the board for the parking utility.
The process to adopt the Council Amended Budget includes approval from the Department of Community Affairs which we still await and as such the Council has not actually voted to adopt the budget.
If not before, we expect to vote on the adoption of the budget at the next council meeting on June 5th.
Please read
here
(and attached) for the
letter
that Council President Giattino and I sent to the DCA setting for the Council's rationale for the proposed changes. It also includes a detailed schedule of the amendments that we proposed.

As always please forward this to everyone you think may be interested and feel free to reach out via email, text or phone (201-208-1674) about this or anything else important to you.
Best wishes,