Councilwoman Jen Giattino: 'Tonight's meeting on the hidden major development pushed by Ravi Bhalla'
Official release: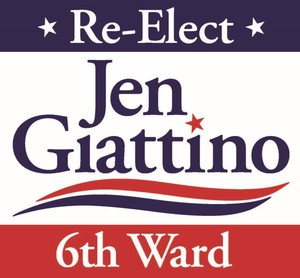 Dear friends and neighbors,
I hope you can join me tonight for a critically important public meeting about a proposed amendment to the Hoboken Rail Yards Redevelopment plan. It is taking place at the Multi-Service Center at 124 Grand St. at 7:00pm. Despite this proposed development being something that affects all Hoboken residents, and will shape the future of our city, the administration has provided little information about this significant amendment they have proposed.
I joined six of my Council colleagues in voting to table the amendment at our last Council meeting, until members of the public had a chance to weigh in on the proposal which now includes, among other things, a 50% increase in height from 200' to 300' of the office tower that was proposed adjacent to the terminal and converting what was a 330 foot office building at the base of Washington and Bloomfield, to one that will be all residential.
My position on this prior to the upcoming election may lead to me being attacked like Councilman Doyle was after he voted 'no' on the Hilton Hotel last year by a labor union, the same union who recently endorsed candidates running for office from Hoboken including my opponent. But I won't be dissuaded from ensuring that a project of this scale begins with public input. I am in favor of developing this site, union labor for projects of this scale and bringing important tax revenues to our city, but the public must be aware and involved in such an important topic.
Please join us tonight at 124 Grand St. at 7:00pm for this important community meeting.
Please reach out to me with any issues, questions or concerns you may have.