Councilman Ruben Ramos: "Thank you"
Official release: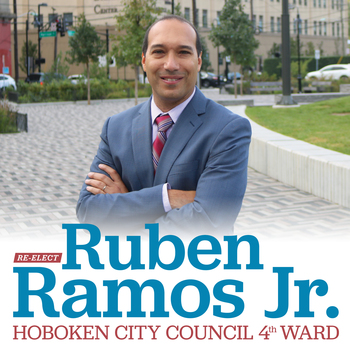 Dear Friends and Neighbors,
I would like to say thank you from the bottom of my heart for once again entrusting me to be your Councilman for four more years! With a clear mandate, our neighborhood came out in support of our campaign and the progress that we have been able to deliver together. I look forward to continuing to build off of the change we have brought to Hoboken along with my Council colleagues that all won re-election last night. To everyone that came out to vote, talked to their neighbors and volunteered for our campaign I am eternally grateful.