Councilman Phil Cohen launches his community website with Hoboken updates
Official release: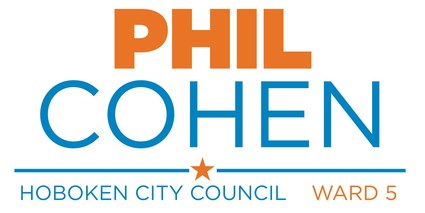 Dear Neighbor,
It is such an honor to serve the people of the Fifth Ward and to represent our community. I am energized by the work and the challenges that lie ahead and enjoy working for you. I am building good working relationships with my Council colleagues as well as Mayor Bhalla and his administration to best represent your interests and to keep our great city on track.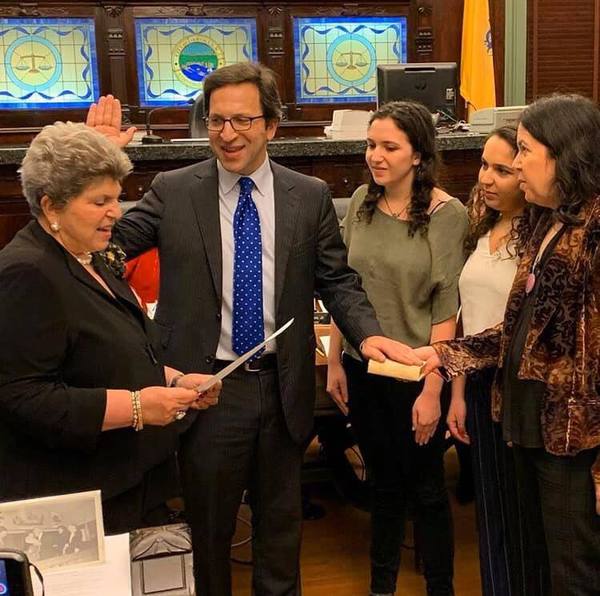 Ribbon-cutting for great new businesses in the 5th Ward


I attended the opening of a brand new location for Bwe Kafe, Park & Bloom, and Little City Books, all of which are amazing additions to the neighborhood at 1401 Adams Street, at the corner of 14th and Adams Streets. Very proud that these locally-owned Hoboken businesses are succeeding and providing important services to our neighborhoods "West of Willow" and will further revitalize our growing northern redevelopment zone.
PLEASE JOIN ME FOR COFFEE WITH COHEN ON MONDAY MORNING!
If you haven't seen the new Bwe Kafe (or even if you have), let me treat you to some coffee ☕️ and croissants ???? at the February Coffee with Cohen on Monday, February 3rd from 7:30 to 9:00 am. Come for coffee, croissants, and conversation. I hope to see there! You can RSVP for this free event, here:

Hoboken is the 1st City in New Jersey to Call on Elected Officials at Every Level to Reunify Migrant Families, End Migrant Detention, and Afford Families Due Process In Immigration Proceedings
I am proud that the first resolution that I sponsored as a Councilman resulted in Hoboken becoming the first city in New Jersey (and 4th municipality in the State) to pass a resolution calling on Congress and our state and federal representatives to reunite migrant families and afford them dignity, meaningful legal representation and due process in immigration proceedings.
I was gratified that this resolution had the unanimous support of my council colleagues as well as every one of the many public speakers who appeared at the Council's meeting of November 15th. I was proud to partner with New Jersey ACLU on this resolution as well as many committed advocates for asylees and social justice who live in our great City.
The United States has a long and proud history of welcoming migrants and providing asylum to those fleeing violence or persecution in their countries of origin. In our nation of immigrants, where our diversity is our strength, the inhumane, unlawful treatment of migrants and the separation of their families is a national shame.
Thank you to the passionate and eloquent Hoboken residents who spoke out at the January 15th Council meeting and to my Council colleagues who unanimously supported the resolution calling for the reunification of migrant families, and affording them due process in immigration proceedings.
A link to a video of my statement in support of this resolution can be found here:
https://youtu.be/2jEBP5Mxnos
Sensory Hallways Dedication Honoring Shirael Pollack at Wallace School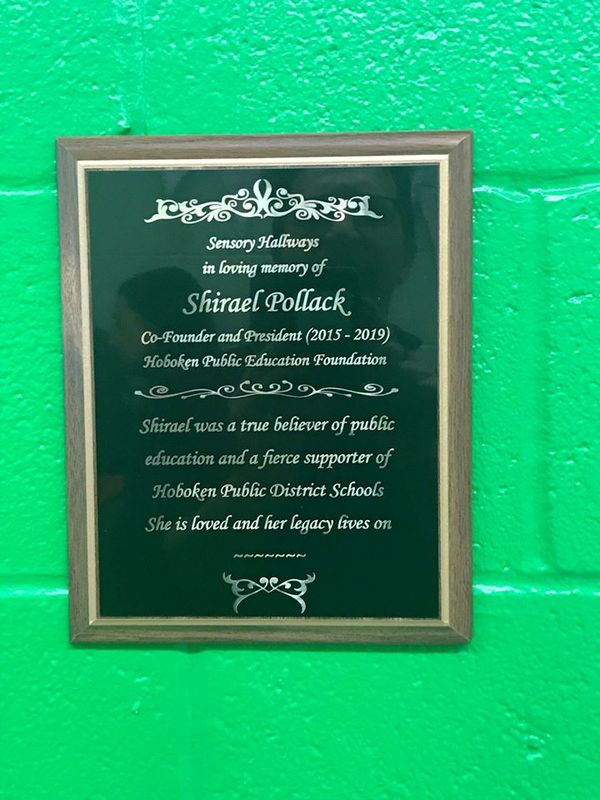 On January 12, I was honored to attend the dedication of Sensory Hallways at the Wallace School. This very special initiative was developed in part to honor the legacy of our friend and inspiration, Shirael Pollack, Co-Founder, and President of the Hoboken Public Education Foundation. It was beautiful to see her being honored in a way that will help so many students be even better learners in the Hoboken School District for which Shirael was such a passionate advocate.
This is the year of the Census.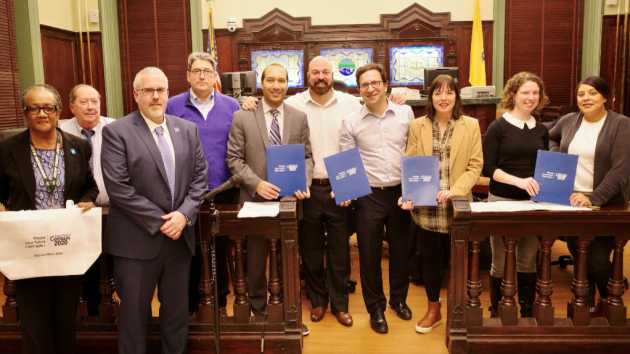 The council approved a resolution on January 15th seeking to encourage participation citywide. The resolution encourages all residents to participate in the upcoming census process and supports the work of Hoboken's Complete Count Committee to ensure that the city has a complete and accurate 2020 Census count. April 1, 2020, is now a "Census Day of Action" to encourage a City-wide Census response.
I am glad to support the important 2020 census effort and announce that
Hoboken's Complete Count Committee will be holding a "Lunch and Learn" event with my friends at Fox Hill Gardens on February 7 from 11 to 12:30.
The Census is hiring folks (18 and older) to do door knocking (the most fun activity there is in Hoboken if you ask me!) on flexible schedules for $22/hour! Anyone interested can click on the City's Census page (
www.hobokennj.gov/census
) for more information.
Hoboken Parking Permits
I will always support smart ways that we can increase revenues fairly, that make good public policy, such as increasing the cost of an annual parking permit, which has been unchanged at $15 a year for more than 15 years. Even when we were not staring at a large budget shortfall, I have always favored revisiting the annual rate for registering a car to park for free on our streets. If we were a beach town we would charge hundreds of dollars for seasonal beach tags; if we were a suburban town, we would charge hundreds of dollars for recreation fees for beautiful fields; but our most coveted commodity is free street parking, and we are charging a little more than a quarter a week for people to store their cars on the street. This makes no sense! Instead of encouraging people to have fewer cars, or keeping them in lots off of the city streets, we are incentivizing people to have multiple cars — making our city more congested — making traffic worse — and making finding a parking spot even more impossible than it should be.
While I am not a member of the Parking and Transportation Committee that selected the new annual price at $52/year, I supported the resolution on First Reading on January 15. Nobody likes to raise the prices of permits, but $15/year in a town where there are thousands of more vehicles than there are street parking spots makes no sense at all. Let's govern smart and avoid unnecessary tax increases by raising revenues in a way consistent with good public policy.
Thanks, and best wishes to you and your family,
Phil Cohen
5th Ward Councilman
City of Hoboken, New Jersey
P.S. You can learn more about my ideas for Hoboken on my campaign website,