City Council President Jen Giattino: 'Why I removed the NJ Transit Redevelopment Plan'
Official release: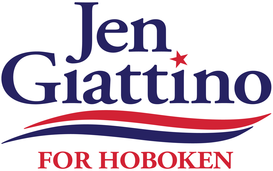 Dear friends and neighbors,
When: Monday, November 25th,
Where: Waiting room at Hoboken Terminal
NJ Transit and LCOR(the designated developer for the project)will hold an open house/information session in the waiting room at Hoboken Terminal. Representatives from NJ Transit and LCOR, as well as select professional services firms, will be available from 6:00 pm until 8:00 pm to discuss with residents the proposed changes to the Hoboken Yard Redevelopment Plan. All members of the public are invited to attend.
Attached are the following documents:
Memo from Director Brown is attached
This is not a presentation by the City of Hoboken it is by LCOR, the designated developer.
The Planning Board will be reviewing the amended LCOR Redevelopment Plan on Tuesday, Dec. 3. It is their responsibility to determine whether or not the amended plan is consistent with the

Master Plan Reexamination

.
At the November 6th council meeting I had removed the first reading of the Amended LCOR Redevelopment Plan at the request of Councilman DeFusco. Unfortunately, Councilman Russo made a motion to overturn my decision which was seconded by Council DeFusco. The supporting votes were as follows:
This led to the council voting on first reading for the amended plan even though the public had been told it was removed from the agenda. I was disappointed that 5 of my council colleagues felt comfortable with that choice.
Please reach out with any questions and your thoughts on the amended plan.