City Council President Jen Giattino: 'Cristin Cricco-Powell is in violation of pay-to-play laws'
Official release: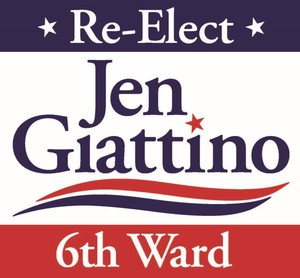 Dear friends and neighbors,
Recently, you probably received some confusing mailers from my opponents with some very misleading accusations. They are blatantly false, but to keep you informed, I wanted to send along the following explanations so that you might help me fight these shameful lies.
I am a passionate supporter of green space in Hoboken, I know how vital they are to our city's ecosystem, to the health of our community, and to the beauty of this amazing city we all call home. That's why, over the last 8 years as your councilwoman, I have fought for NW Resiliency Park and Union Dry Dock. My opponents have no relevant experience or plan to run on, so are putting out mailers to spread confusion and fear. They are hoping that Hoboken voters aren't smart enough to figure out that "donut holes," the land in the middle of each developed block, isn't even open space – it's people's private back yards. They are also hoping you don't realize that the law they are mentioning was passed at the request of the Zoning Board to clarify existing, ambiguous language that was causing an unending debate within the board.
Regarding Union Dry Dock:
I believe waterfronts begin with sound planning, time-tested urban design, and an understanding that the water's edge belongs to the public. That is why I worked with Fund for a Better Waterfront in 2017 to prevent Union Dry Dock from falling into the hands of then-Governor Christie who would have used Eminent Domain by NJ Transit to fund the purchase of the property. But rather than celebrate the new parkland that we will all get to enjoy in the future, my opponent
is trying to spread fear and confusion to trick you into believing that NJ Transit would have done anything other than protecting its own interests and take UDD from Hoboken.
We must never allow the political corruption which plagued Hoboken for decades to ever happen again. That is why I have always fought for more transparency, better campaign finance laws, and fair elections. One of my proudest accomplishments was in 2011, when I was the deciding vote on a set of campaign finance laws for Hoboken that were more progressive than the state standards. Before I ever thought of running for office I fought voter corruption in the 2009 Mayoral election.

Just ask Mayor Zimmer!
I also hosted a fundraiser in 2014 for NJ Appleseed to raise funds to successfully end voter fraud. But again, my opponents are looking to spread fear and confusion by outright lying to Hoboken voters. Lucky for us, Hoboken families are too smart to fall for it.
While my opponent is telling lies about me, she is in violation of Hoboken's pay-to-play laws. She received maximum contributions from two New York City hotel trade unions, and then received additional maximum contributions from the same two unions to her joint-candidate campaign account; clearly skirting our pay-to-play laws. See my opponent's ELEC Report here. See my opponent's Super PAC Report here.

In full disclosure, I have received two union contributions ($500 each) both of which fall within Hoboken's pay-to-play limits.
You can help us fight these lies and win this election in the following ways:
THANK YOU
for your continued support and generosity.
Please reach out to me with any issues, questions or concerns you may have. But most importantly don't believe the lies, just reach out to me for an honest answer.