Last call from….
Dear Neighbors:
I write to ask for your support this Tuesday, so I can continue to fight to keep Hoboken on the right path.
This begins with ensuring that we stay on a sound fiscal course, including maintaining an adequate Rainy Day Fund. As Council President and Chair of the Finance Committee, I played a key role in replacing the reckless overspending that nearly bankrupted our City with sound budget practices and cost-efficiencies, moving our Bond Rating from nearly junk to AA+. We simply can't afford to go back.
We face big development decisions that will determine the shape of Hoboken's future. I will continue to fight for more parks and open space, to make sure the developers contribute their fair share, and to ensure that any new development meets our community's needs. We paid too a high a price for the years we gave the big developers a blank check.
Like all Hoboken elections, this will be close. I ask for your support November 3rd, and please Vote 1C to keep Hoboken and its 5th Ward moving forward.
Sincerely,
Peter Cunningham
I ask for your support on Tuesday, so I can continue to fight for the neighborhood improvements essential to our quality of life, for
holding
the line on taxes and spending and for open and honest government.
We all know how important Church Square Park is to our
neighborhood.
That's why I made it improving it on of my highest priorities, securing new basketball courts and playground equipment,
among other substantial improvements. I will continue to push for securing more park space
and for ensuring that all of our parks are regularly maintained and upgraded.
I insisted on a no increase in the City tax rate in this year's budget and will work hard to hold the line on taxes. We've put Hoboken on a sound long-term fiscal path, through implementing cost-efficiencies and professional budget practices, including maintaining an adequate Rainy Day Fund.
We simply can't afford t return to the reckless, costly and corrupt fiscal practices that nearly bankrupted our City—the kind of fiscal practices employed by my opponent when he ran up deficits and handed out contracts to his campaign contributors as Chair of the Hoboken Housing Authority.

I am proud to represent to the best of my ability the best neighborhood in the best small City in New Jersey.
I ask for your vote, so I can continue to work hard for all of us—and we
can send a strong message that outrageous false and negative attacks have
no place in our City's politics and government.
Friends and Neighbors,
This Tuesday, November 3rd is Election Day and I'm writing to ask for your support. During my two-terms as a Commissioner on Hoboken's Zoning Board of Adjustment, I've been honored to represent you on land use projects that impact all aspects of our community. I've voted on applications that maintain our City's scale and charm while ensuring our neighborhoods move forward, responsibly. I've advocated for small business and to increase affordable housing inventory.
As your Councilman, I will fight for common sense issues – pedestrian safety, regular street repaving, and ensuring our streets are kept clean. I may agree with City Hall, I may not, but I will never put politics before progress. I will advocate for the creation of green space adjacent to the PATH terminal, encouraging outdoor cafés and recreation while resisting storm water. I will propose a Chelsea Market-type approach to our train terminal and fight to keep artists in the Neumann building while encouraging ground floor galleries where they can co-op and sell their work.
Fiscally, I will ensure that we maintain the line on municipal taxes, ensuring that sound financial planning is at the forefront of every decision. We've come too far to return to the not-too-distant past where our City was under the watch of a state fiscal monitor and had a credit rating just above junk status. On the transportation front, I will stand up to PATH and demand that service levels are restored, the recent service cuts have hurt all commuters and our downtown businesses, too.
During this campaign, I have steered clear of personal attacks, keeping my criticisms to my opponent's voting record and performance in office. Unfortunately, Terry Castellano has chosen to respond with false attacks and name calling. I believe it's time for a different approach, a more constructive approach to politics. I am looking to bring professionalism, ideas and compromise to the Council.
You can hear more about my plans for the Council in my latest video.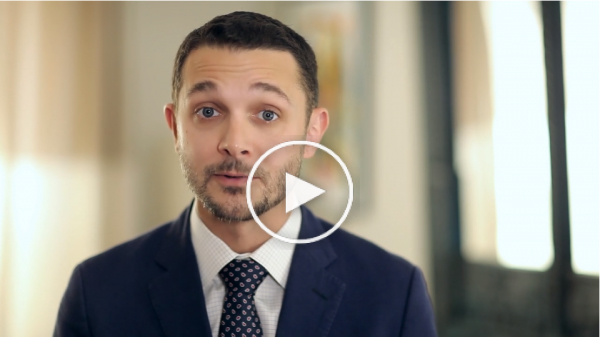 Without your support, positive change is not possible. Vote 1D this Tuesday, November 3rd and together we will put the First Ward, First!
Your neighbor,
Mike DeFusco
Help Us Get Out the Vote on Tuesday!
Dea

r friends and neighbors,
The election is this
Tuesday, November 3rd
and we're working hard to spread the word to ensure high voter turnout!
Please consider volunteering an hour or two

next Tuesday

to help elect Tom, Sheillah and Addys. Simply reply to this email to volunteer on election day!
Spread the word by
"liking"
us on Facebook and share the page with your friends, put a campaign sign in your window. And tell your friends why it's important to vote Kluepfel, Dallara, and Velez 2-4-6 Column F on
November 3rd
!
* * *
Register to Vote By Mail: If you can't vote in person on November 3, you can still apply in person to the County Clerk until 3:00 p.m. the day before the election.
Get Out the Vote on Election Day: This is the most important thing you can do! We need to make sure voters don't forget to cast their three votes on November 3rd for Tom, Sheillah and Addys. Just one or two hours of your time on election day will make a world of a difference in this election. Reply to this email to let us know you can help.
"Like" Us on Facebook": Visit Reach Higher Hoboken on Facebook to read more about the candidates and their campaign. And share Reach Higher with your Facebook friends.
Follow Us on Twitter: Follow us for campaign updates.
Campaign Signs: Put Reach Higher Hoboken campaign signs in your windows to show your support and create awareness. Reply to this email and tell us how many you need. We deliver!
Finally, PLEASE forward this email to your friends and neighbors. Spread the word about the Reach Higher team. And cast your three votes for Kluepfel, Dallara and Velez (Column F, Rows 2, 4 and 6) on November 3rd. Let's make our district schools "even" better!