Councilwoman Tiffanie Fisher: 'How to Help Yourself and Others'
Official release:
Dear friends and neighbors,
As you probably have seen, one of our Hoboken neighbors has tested positive for coronavirus. The man has been at home, quarantined, has minor symptoms and most importantly, is expected to make a full recovery. His case is being monitored by all relevant authorities, including Hoboken's Health Department, to minimize exposure to others. I don't think anyone is surprised and most of us felt this was a when, not an if.
The City has sent out multiple emails this week about their efforts, important contact information if you or anyone you know feels they may be exposed to the virus, as well guidance on what you can do to make a difference.
If you feel you were exposed to the virus and/or have symptoms, see your primary care physician first. You can also call the Hoboken Health Department at 201-420-2000 ext. 5211.
Wash your hands often, sanitize active areas often, keep a safe distance apart from others (6 ft recommended), and exercise common sense.
Check in on anyone who is vulnerable in your life or community and reach out to the Hoboken Health Department if you think they need assistance.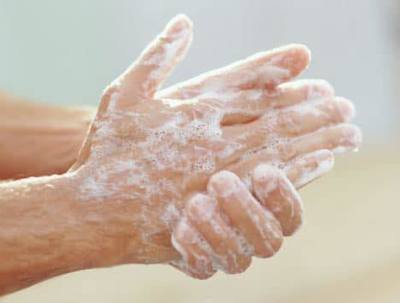 Here are links to the correspondence to date (most recent at the top) if you did not get a chance to read them previously:
Many of you have asked how you can help our more vulnerable neighbors – our seniors, our homeless, those who may have food and housing insecurities already and those who have health issues. The simple answer, after spending the better part of yesterday speaking with representatives from the many agencies/groups in Hoboken who are and/or will be providing services to those in most need, is that our OEM director is recommending a centralized effort to minimize individual interactions.
Although not yet set up, Director Leo Pellegrini, Health and Human Services, will be coordinating this effort that will be ultimately led by Hoboken's Community Emergency Response Team (CERT). Once it is, there will be an opportunity for all members of our community to get involved and help and the City and CERT will provide information on how to do so. Although this will immediately target our six senior buildings, I have asked that we include a way to identify, track and support seniors in our community who live in other buildings as well.
For now, overall I got the following feedback from the various people I spoke to about their most current efforts as it relates to their seniors is they are generally doing well:
Mark Recko, Hoboken Housing Authority Executive Director

– extra cleaning and sanitizing in the three senior and disabled buildings, flyers provided at each door to all residents of these buildings in Spanish and in English with pertinent contact information and safety guidance.
Brian Onieal, Hoboken CERT Captain

– outreach to all six senior buildings (including HHA), providing flyers/fact sheets at each door with pertinent contact info and safety guidance (

attached

). Major concerns raised are more economic relating to the stock market effect on their retirement funds.
Tom Foley, Senior Services Department Head

– all activities cancelled at the multi service center, but his team is reaching out and checking in on Seniors who usually attend, and medical van services still available.
John Carey, Commander of American Legion Post 107

– actively checking in with their six residents and all members of the post. Have a lot of younger members who are providing support and so far so good.
Columbian Towers, Columbian Arms and Marion Towers

– I have heard indirectly that management in all cases have been doing extra cleaning and sanitizing at these senior buildings.
In the interim, WHAT YOU CAN DO TODAY IS reach out to those in your personal community – your block, your floor, your neighborhood – who you feel may need some support. Offer to shop for them, pick up a prescription, or just make sure they are doing ok. Create a shopping or meal train amongst your neighbors, exercising specific care to minimize individual exposure. I have spoken with two friends who are seniors (in age only) who were taking precautions and not really leaving their home unless necessary and they welcomed my offers to help.
Also, all agencies that will be helping to support our more vulnerable need donations and contributions: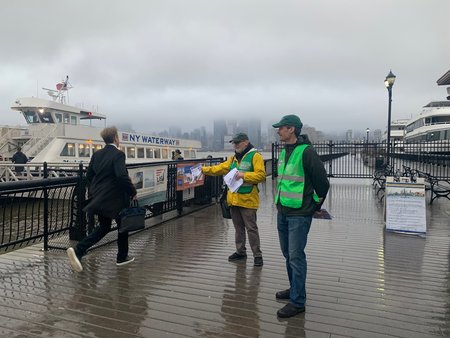 We all are adjusting our lives to coronavirus. I personally go back and forth – is this really as bad as the media is making it out to be? Our own Hoboken case makes it feel close and the recent announcement that Tom Hanks and his wife have put a real face and reach on it. But what I think is most important is always, and especially in a time if stress, being respectful of other's views – everyone has their own reality as they process how the threat of this virus may impact their own lives. Mine was and still is concern about my mother who is 75 and as you know had recent lung and heart related issues. And this now extends to being concerned about interacting with anyone I know who may be most vulnerable due to age or existing health.
I am so inspired, but not surprised, to hear from many of you and see on social media your interest in helping others in our community who may need it during this crisis. I have been asked a couple of times over the years what is the one word I would use to describe Hoboken. And each time I have answered: Community. Our Hoboken community is unlike any other, especially in a time of stress or disruption. There is none better.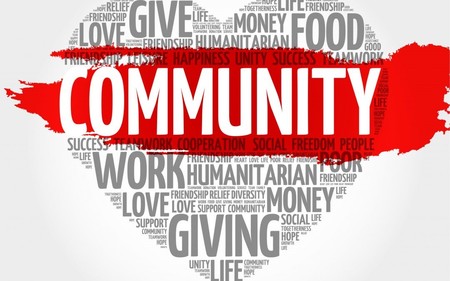 If you, or if you know anyone who might need anything during this time, please do not hesitate to reach out to me and I will do my best to help.
As always, please forward to anyone you think may be interested in receiving this. Feel free to email me at hoboken2nd@gmail.com or call me at 201-208-1674 to discuss what you have read or anything else that is important to you.