Councilwoman Tiffanie Fisher: 'GOTV'
Official release:
Dear Friends and Neighbors,
We are in the home stretch with just 72 hours to go until polls open and my campaign is now all GOTV – which means reminding my supporters to vote! I sent out my last piece of mail yesterday (I won't offend you with the amount of mail I sent and trees killed). Would love some additional volunteers this weekend if you can spare even just a couple of hours – everything from making phone calls, handing out cards to people as you are walking around the 2nd ward, wearing a t-shirt or pin, data entry, hanging a window poster and knocking on your neighbors doors to remind people to vote! Please call or text me at 201/208-1674, email me at
hoboken2nd@gmail.com
or just stop by at 1500 Hudson St.(ask for me) to pick up your shirt/button/sign!
If you still have any questions that you would like answered to get to 'yes' for me, please call me and let me know that reason is and let's try to resolve. I am happy to get on the phone with anyone at any time. 201/208-1674.
Here is some information I hope will help you get to the finish line with me. This is basically a bullet point list (
FINALLY, RIGHT?
) of all of the information I could find that will give you a sense of who I am, what I stand for, and how I have engaged with, informed and advocated for you over the past four years. I am humbled by the support you have already shown, and I am hopeful I have earned the support of the rest.
Introduction and Platform, Impacts of Overdevelopment, Waterfront Advocacy, Independent Voice on Railyards, Get Out The Vote.
MY WEBSITE (which includes the following):
QLC / Hudson County View Debates:

Link to video

HERE

(

summary provided by nj.com

). Questions asked included county taxes, Railyards project, Transportation, Special Improvement District, eScooters, Union Dry Dock and more.
Hudson Media Group Debate – my opponent chose not to participate so it was a 60 min interview with 18 questions. Each video link below is 2-4 minutes.

This is a part time role that I have fullfilled on a full time basis because I feel so passionately about advocacy, public service, and our Hoboken.
I hope you will Vote
1C
on November 5th so I can keep engaging with, informing and advocating for you.
Please forward this to anyone you think might benefit from this information or still has any questions about who to support on Tuesday.
As always, please let me know if you have any questions on this or anything else that is important to you. You can email me, call or text me anytime at 201/208-1674.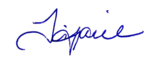 Hoboken City Council, 2nd Ward
Engage
.
Inform
.
Advocate
.