Councilwoman Tiffanie Fisher: 'Census & Community'
Official release:

Dear friends and neighbors,
I know everyone's world is upside down right now and probably made more complicated by the mayor's order yesterday to close all parks and dog parks. This said, we still need to move forward and do all those necessary things in life like brush our teeth, wash our hands, and take the garbage out. Thankfully responding to the 2020 Census is only a once every ten year event, but still just as necessary. The good news is for a household of one, it takes 2 minutes to respond, and for a household of 5, it takes five minutes. Below are more "C" words and some links I hope you find helpful and informative to make your Census2020 response project as enjoyable and painless as possible! And once finished, at the end is a tracker to follow responses which is a great replacement if you are tired of checking the
tracker for that other "C" word
! Please share this with everyone you know and lets try to get the response rate up as high as possible! So back to those "C" words…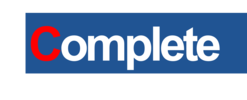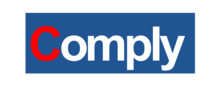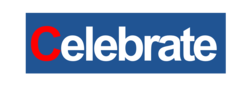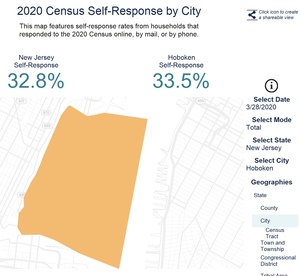 Without a code (that was sent to you), make sure you use your exact address.
Questions – all as of April 1, 2020:
How many people in your household? If more than one, it asks you to add the other members.
Will your house be owned, rented or occupied without rent?
Sex – this question seemed very not 2020… they didn't use the word "gender", and they only gave two choices…
Are you of Hispanic, Latino or Spanish origin? Yes or No
What race? – Another interesting question… apparently Latino or Spanish not considered a race and no choices were given. So I assume that if you checked 'Yes' to the previous question, you may not get this question as a choice at all.
And that is it! Easy Peasy….
I really hope you take the few minutes to contribute to one of the most important activities you will ever participate in. An example as to how it relates to Hoboken – we have seen a massive demographic shift and population growth since the last census. Your participation means more federal and state funding for everything important in Hoboken. We have more young families staying longer, we have a greater need for children services and affordable housing. And most of the population growth has been in the north and west ends of towns so Hoboken will redistrict next year and given this growth I am confident the boundaries of all wards will change in 2021.

I feel I would be remiss if I didn't reference the "C" word that is on all of our minds. I don't know how all of you are feeling but right now I just feel like we need to do everything we can for our health care workers. As we run away from this scary virus, they run towards it making gut-wrenching, personal sacrifices for all of us. In addition to helping source necessary medical equipment, I encourage you to write your federal and state representatives and ask for legislation for things like paying these people more, giving them free childcare and / or eliminating their student loans. In Hoboken, you can donate or participate in one of the programs set up by neighbors to feed our hospital and ambulance staff. I am told this is greatly needed and greatly appreciated. Here are three examples:
FLAG (Front Line Appreciation Group) of HBKN and JC

(FB page) – Already at over 600 FB members in two days, this group is raising money to buy food from local restaurants to feed the staff at Hoboken hospital and other area health care professionals. You can donate via

PayPal

or

Venmo

. Their first delivery is already tonight and is from

Tony Baloney's

and their second delivery lined up by

Otto Strada

to the hospital is tomorrow night.
Crowdsourced Meals organized by Hoboken Residents

(FB Post) – Looking for groups who want to sponsor a meal for Hoboken hospital staff. First crowdsourced meal by this group will be tonight by

Amanda's

for 50 ER staff during the night shift at Hoboken Hospital. Send an

FB message

if you are interested in contributing or sponsoring another meal.
And if you havent done so already,
at 7pm every night
(video from Saturday night), join all of Hoboken and open your windows, and cheer and clap and bang your pots and pans as loud as you can to show your support and appreciation for any healthcare worker who can hear you.
Thank you to everyone in special community. I remain in awe everyday and consider myself so lucky to live in Hoboken and have the honor of representing you.
As always, please forward to anyone you think may be interested in receiving this. Feel free to email me at hoboken2nd@gmail.com or call me at 201-208-1674 to discuss what you have read or anything else that is important to you.