Councilwoman Tiffanie Fisher: "10/7 #MoreVoices Fundraiser & Friendraiser"
Official release: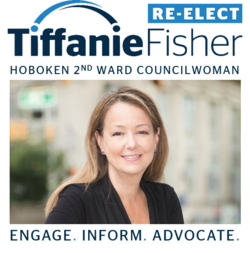 Dear friends and neighbors –
You know I believe that "More Voices Are Always Better" and election campaigns are a great example! Please bring your voice and come have a famous La Isla mojito (with our without alcohol) and some amazing Cuban fare with me on Monday October 7th at La Isla Uptown for my #MoreVoices Campaign Fundraising and Friendraising Event!
Although I have had friendraising events before, this is actually the very first official fundraising one I have ever had. When I ran for election the first time, people were generous with donations to my campaign and I was blessed with an abundance of volunteers. I did not officially fundraise not because I didn't think I would be a good representative for you, but rather because I was new at campaigning and wasn't sure I was going to be successful at it!
This time around I am running with more confidence about campaigning, I understand better that people want to show support in different ways, and as importantly, I am proud of the track record we have created together and the path we are on to tackle all that lies ahead. So with all of this, I am less bashful now about asking for support!
I am asking for a minimum donation as a $25 ticket price. If this is a difficult time to make that financial commitment, but you would like to provide support in other ways, please just let me know! I am happy to still have you as my guest. And if you would like to make a larger donation through this site, you can just buy more tickets! (a workaround because oddly, just by allowing more choices for donation types, eventbrite doubles the admin fees they charge). If you can't make it and would like to make a donation directly, you can click on the link below.
I use paypal in all cases, but you don't have to have a paypal account. If you proceed through each page you will find the choice of using a paypal account, or below it you will see the ability to use a debit or credit card.

Election Day is already just/still 6 weeks from today! It is both so far yet so close at the same time. It is a lot of work and I definitely could use any help you can give including stuffing envelopes, campaign coordination, helping to get your friends and neighbors to vote, supporting me on social media (you can find me on Facebook, Twitter or Instagram), website management, event coordination, door knocking hanging my campaign sign, wearing my t-shirt, carrying my shopping tote, and of course donations. It definitely takes a village but there is something for everyone!
I hope to see on the 7th!

Please come be a voice for my campaign, so I can continue to be a voice for you!