Councilwoman Jen Giattino: Join us at 11:00 Monday at Elysian Park to honor our Veterans
Official release: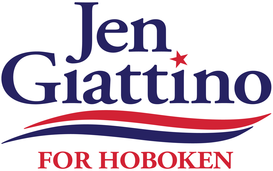 Dear friends and neighbors,
Please join me tomorrow at 11am in Elysian Park to support our Veterans!
In 1919, President Wilson commemorated the first Armistice Day with these words:
"To us in America, the reflections of Armistice Day will be filled with solemn pride in the heroism of those who died in the country's service and with gratitude for the victory, both because of the thing from which it has freed us and because of the opportunity it has given America to show her sympathy with peace and justice in the councils of the nations…"
After World War II and the Korean War, Congress recognized a need to expand the meaning of the day to recognize all of our Veterans and not just those of World War I.
Tomorrow is a day to thank and show our appreciation for all that have served our Country. Looking forward to joining you in supporting our Veterans at Elysian Park.