Councilwoman Jen Giattino: "Join me at my Re-election Kickoff July 22"
Official release: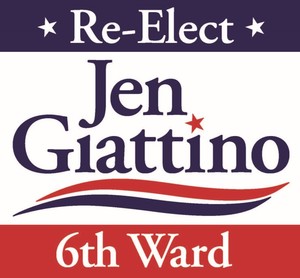 Dear friends and neighbors,
I am excited to announce that I will be running run for a new term to continue representing the 6th Ward in November's City Council election. Please join my family and me to help launch my campaign at

Moran's on Monday, July 22 at 6pm

.

Click here

to RSVP or

email me

.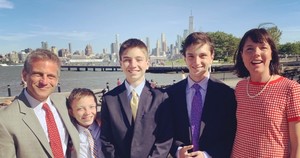 I have strived to cultivate a reputation as an advocate for our neighborhood and pride myself on being accessible to my constituents for problem-solving while providing independent, responsible leadership on the City Council. Serving the residents of Hoboken is something I take very seriously and our community deserves a true advocate who will always do whatever they can to deliver to residents. I also am someone who can make the tough decisions on what's best for our city without bowing to political pressure. I look forward to walking door to door and connecting with friends and neighbors and building towards a victory in November.
In 2011, with support from many of you, I was elected to the City Council and since then my peers have elected me City Council President four times reflecting what I believe is my dedication to public service and willingness to be a consensus builder and leader. I partnered with Mayor Dawn Zimmer on numerous initiatives, from passing the ambitious Rebuild by Design resiliency plan after Hurricane Sandy to instituting a stronger ethics code for city officials to creating new open space like South West Park and Northwest Resiliency Park (BASF).
My focus has been and will continue to be, on improving quality of life issues and protecting our neighborhood feel that makes Hoboken so special. With your input, I have supported zoning changes to preserve the historic character of the community, added loading zones to neighborhoods, began advocating for Union Dry Dock to be added to the open space plan in 2012, brought necessary upgrades to city parks (grass in Church Square) and secured $250,000 from the County for dog park upgrades. Recently, I have worked to reduce homelessness in Hoboken, ensure that local nonprofits are able to continue operating and fix a loophole in the city's rent control law to protect tenants.
I have been proud to be your representative on the City Council and, with your continued support, will be honored to keep working together on what matters most to all of us, Hoboken.
I look forward to seeing you at my kick-off!