Councilwoman Jen Giattino: "Coronavirus Information"
Official release: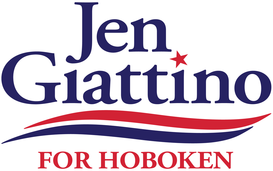 Dear friends and neighbors,
In an effort to slow the spread of coronavirus the following measures have been taken:
Closed
Schools
Daycares
Health Clubs
Playgrounds
Recreational Fields
Bars
*Restaurants will only be providing delivery and takeout service
A curfew from 10pm to 5am for Hoboken is in place.
We are a tightknit, strong community. We all need to do whatever we can to support our local businesses and restaurants. Order in if possible. Buy gift cards. If you are now working from home and can, continue using local services that you normally use such as housecleaners, babysitters, dog walkers. If you don't need the services but can continue to pay them this could be the difference in their economic survival, so please consider doing what you can.
What to do if you or a household member has been in contact with a confirmed coronavirus case or is
experiencing symptoms
from the virus:
1. Contact your physician
2. Call the Health Department 201-420-2012. You will get a voicemail but your call will be returned.
3. Self-quarantine.
Helpful numbers:
COVID-19 hotline is 201-420-5620
Seniors requesting assistance is 201-420-5625
Distribution for free and reduced lunches for students
click here
I am periodically updating my
FB page
with information.
As always please reach out with any questions, ideas, thoughts.
Stay Healthy!