Councilman Ruben Ramos:"Voting Today & Helping to Get Out the Vote!"
Official release: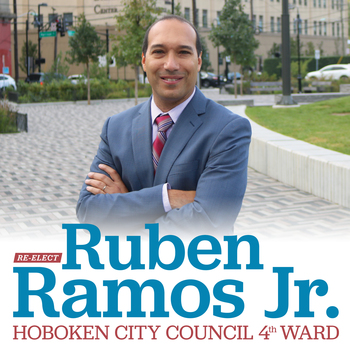 Thank you to all the 4th Ward residents who have been so generous with their support for our campaigns over the years. Together, we have been able to accomplish so much and I know we can continue the progress we have already made over the next four years.
Show your support for our campaign with a window sign! Send me an email
to
councilmanramos4@gmail.com
and we can bring a sign right to your home today.
With less than 5 weeks to go before election day, we are already making our GOTV and Election Day plans. For us to continue fighting for the people of the 4th Ward, I need your help! If you are available to help us "Get Out the Vote" on November 5, or to knock on doors before election day, please email
me at councilmanramos4@gmail.com
.
New Vote by Mail Legislation
Many residents are wondering why they received a Vote by Mail ballot. If you voted by mail in any election in years 2016-2018 you will automatically receive a vote by mail every year unless you opt out. If you have any questions please email me at
councilmanramos4@gmail.com
.
REMINDER: if you received a vote by mail ballot and go to vote at the machines on Election Day you will have to vote provisionally.
Voter Registration deadline is October 15th!
This is an important local election where your vote really matters and can have a direct impact on your quality of life in Hoboken. So if you are new or have recently moved and need to update your registration, below are a number of helpful resources to help you vote on November 5th:
Please don't hesitate to reach out if you have any issues, questions or concerns. I hope to earn your support on November 5th to continue fighting for Hoboken.
Hoboken City Council, 4th Ward
Real Leadership for a Better Hoboken