Councilman Ruben Ramos: "Never Giving up the Fight for Hoboken, Changes Coming to Paterson Plank Road!"
Official release: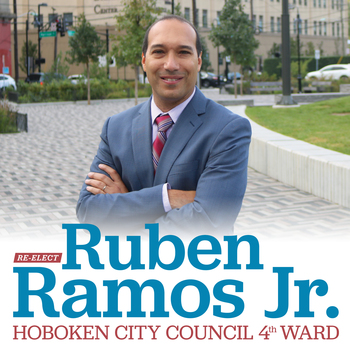 Together, we are moving the city forward thanks to our hard work and advocacy. I am always eager to listen to residents and work with different stakeholders to get things done for Hoboken. Below are some of the projects that we have been working on for a long time that will soon be coming to fruition.
Improved Timing for Paterson Plank/Light Rail Traffic Light
For so many of us that regularly commute into and out of Hoboken the drive can be terribly frustrating. Having to sit at the Light Rail crossing in South West Hoboken while traffic builds up, especially during morning and evening rush hours is a nightmare.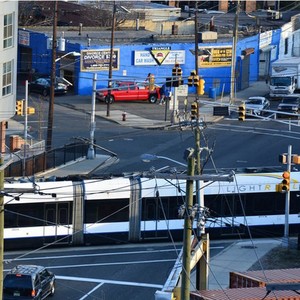 After years of advocacy, we have successfully worked with NJ Transit to install a brand new camera system on the side streets intersecting the Light Rail crossings which will update the traffic signal system. We had been told for years that there was nothing that could be done to remedy this problem but we refused to take no for an answer. As a result of these changes, there will be more time in between each cycle of the light and if there aren't any cars the signal will skip the cycle allowing traffic to flow more efficiently. This has been an ongoing issue for residents for years and this represents a positive step for not just South West Hoboken but for all of our city's residents that travel in and out of Hoboken.
Improved Lighting for Train Trestles
In other exciting news, NJ Transit has installed lighting under the train trestle on Jersey Avenue, Marin Boulevard and Grove Street. With so many Hoboken residents walking from Hoboken to Downtown Jersey City, it was necessary for us to work with NJ Transit to make that area safer and easier to walk at night.
These types of accomplishments cannot get done without your support and advocacy over the years. We have been able to accomplish so much together and I hope that we can continue to push the 4th ward forward for years to come. Please contact me at any time on any issue that is important to you.