Councilman Ruben Ramos: "Important Upcoming Meetings for Fourth Ward"
Official release: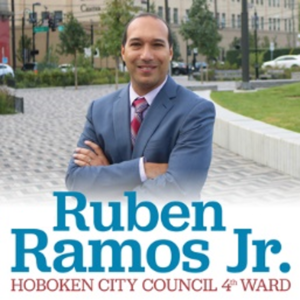 Hope everyone had a wonderful holiday season! A few community meetings have been scheduled that I hope you will attend:
First meeting will be held on January 30th in the basement conference room in City Hall. Purpose of this meeting is to discuss the potential future uses of the PSE&G Marshall Street substation.
Second meeting is Coffee with a Cop with Chief Ferrante and members of the Hoboken Police Department. This will be held February 2nd at Northern Soul from 9-10:30 am and will be an open discussion to discuss Hoboken Police Department initiatives to keep our city safe.
Please don't hesitate to reach out if you have any questions or concerns!
Thanks!
Hoboken City Council, 4th Ward
Real Leadership for a Better Hoboken