Councilman Ruben Ramos "Covid-19 updates"
Official release: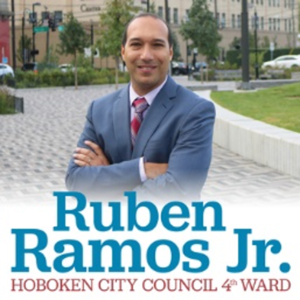 First, I would just like to thank all of the brave individuals serving us during our time of need. They are doing amazing work and the least we can do to help them is to stay home so we can help stop the spread of COVID-19. The sooner we do our part and stay home the sooner we can rid ourselves of this awful virus.
We have over 100 individuals that have tested positive for COVID-19 at this time including our first death. Our thoughts and prayers to those individuals and their families during this difficult time.
How to Help Your Neighbors
Volunteer: 551-285-6444 or HobokenFoodNow@gmail.com
Contribute non-perishable goods

by ordering online. A few residents have asked how to send donations directly to the Food Pantry. At checkout you will see an option for delivery. Choose Hoboken Community Center. See the photo below for visual.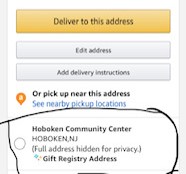 Numbers/Resources to Know
COVID-19 hotline: 201-420-5620

Seniors requesting assistance hotline: 201-420-5625

If you or anyone you know is experiencing food insecurities call 551-285-6555 for confidential support.

New Jersey programs and information, please call 211.
For Business matters relating to coronavirus, please visit cv.business.nj.gov.
Hoboken Public District School is offering free and reduced breakfast and lunch for all students, not just district students. Pick up 830am-1030am at Hoboken High School cafeteria (9th street side door).

If you are a Hoboken Housing Authority resident and require a rental adjustment please contact your site manager directly.
Our city was already facing budgetary challenges prior to the outbreak of COVID-19. COVID-19 has only compounded the budgetary issues we were facing. Rest assured that I will do everything I can to ensure that vital services are maintained so we can continue to be a healthy and vibrant community.
If you have any questions or concerns please do not hesitate to reach out. Be well and be safe! Together we will get through this!
Hoboken City Council, 4th Ward
Real Leadership for a Better Hoboken