City Council President Jen Giattino: "Thank you for your support and looking forward!"
Official release: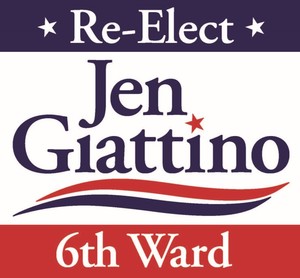 Dear friends and neighbors,
Thank you to everyone who signed a nominating petition for me. With your support, I will officially be on the ballot for re-election to Hoboken City Council as the 6th ward representative! Hoboken matters so much to all of us and I am grateful for the chance to continue to work alongside you and to be your advocate for the next four years.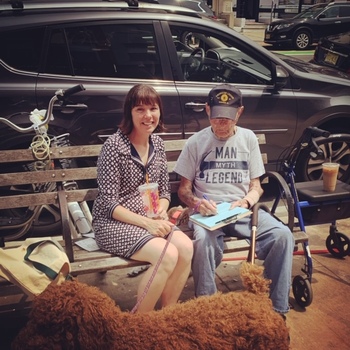 My focus has always been, and will continue to be, on improving quality of life issues, working to keep taxes low, helping those who have less, supporting our local businesses, and protecting our neighborhood feel that makes Hoboken so special. Our track record together is strong including:
Making zoning changes that preserve the historic character of the community
Fighting to keep our taxes as low as possible
Adding loading zones in neighborhoods
Supporting building a new American Legion and six new homes for homeless veterans
Installing stop signs throughout the 6th ward to ensure safe pedestrian passage
Advocating for Union Dry Dock to be added to the open space plan since 2012
Completing necessary upgrades to city parks (grass in Church Square)
Expanding affordable housing resources and
Securing more County funding including $250,000 for dog park upgrades
I have also advocated to ensure that local nonprofits are able to continue operating and to fix a loophole in the city's rent control law to protect tenants and as part of the mayor's task force, I have worked to reduce homelessness in Hoboken. A highlight for me was securing a Section 8 housing voucher and a new home for one of Hoboken's chronically homeless women.
As we look ahead, we have to continue the progress we have made including completing Rebuild By Design to make our community resilient to storm-related flooding, working even harder to keep our taxes as low as possible in a rising cost environment, ensuring new development works for Hoboken including less reliance on cars and inclusion of more affordable units, launching our new Special Improvement District to help local businesses thrive, and finishing our plans for open space including the NW, SW, Harborside Parks and connecting the last two remaining pieces of our public waterfront park.
There is a lot to do and I am excited to have your support and together, tackle what lies ahead. As I continue to knock on doors and meet with neighbors, I am honored to hear phrases like "you're everyone's neighbor" and "thank you for always listening". I have strived to cultivate a reputation as an advocate for our neighborhood and pride myself on being accessible to my constituents for problem-solving while providing independent, responsible leadership on the City Council.
Serving the residents of Hoboken is something I take very seriously and our community deserves a true advocate who has always, and will always do whatever they can to deliver to residents and put Hoboken first. I have had the honor to lead the City Council four times since taking office as Council President, having been elected by my peers reflecting what I believe is my dedication to public service and willingness to be a consensus builder and leader. Although we all work well together and agree most often – 83% of the time we voted 9-0 on the mayor/council agenda under this administration – at times I make tough decisions on what's best for our city without bowing to political pressure.
I have been proud to be your representative on the City Council and, with your continued support, will be honored to keep working together on what matters most to all of us, Hoboken.
Thank you again for your support! Please don't hesitate to reach out if you would like to join me on the campaign trail.
-Jen
201.780.6779
Vote Jen Again