9/24 Vote Jen Again Fundraiser! And new Vote By Mail legislation
Official release: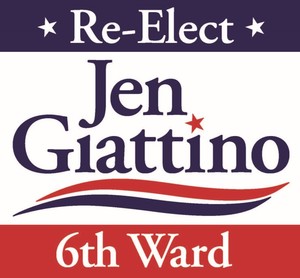 Dear friends and neighbors,
Please join me for some fun at my re-election launch fundraiser!
WHEN

: Tuesday, September 24

WHERE

:

80 River Hoboken

(in the location of the former Cadillac Cantina)

80 River Street,

Hoboken

TIME

: 6pm – 8pm
As many of you know the hardest thing for me to do is to ask for money but campaigns cost money. You have always been so generous supporting me. Each and every one of you makes a difference. Will you support me with a donation of $25 or more? Checks payable to Jen Giattino for 6th Ward or you can DONATE ONLINE.
I'm proud to represent the 6th Ward on the City Council and, with your continued support, will be honored to keep working together on what matters most to all of us, Hoboken. My focus has always been, and will continue to be, on improving quality of life issues, working to keep taxes low, helping those who have less, supporting our local businesses, and protecting our neighborhood feel that makes Hoboken so special.
Thank you for your continued support and I look forward to seeing you on the 24th!
If you voted by mail in 2016-2018 you will automatically be receiving a vote by mail every year unless you wish to opt-out. If you have any questions please reach out.
Vote Jen Again